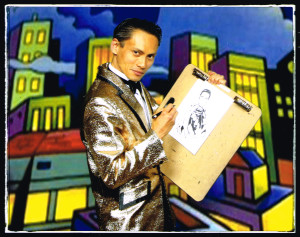 Jay Sese is a fine artist for caricatures, realistic portraits, Marvel style comic book illustration, Japanese manga and anime, commercial art, illustration for publications, websites and digital media.  He aims to illustrate people in a flattering way, to make their events memorable, and to provide custom artwork that they will cherish for a lifetime.
Event Artist: will draw 12-20 portraits per hour for live events (weddings, retirement parties, anniversaries, corporate functions, fairs, galas, private parties, etc.).  NOTE: If needed, additional artists can be provided for larger events.  In fact, we have a team of top artists in the GTA that can accommodate any size of event!
Custom Artwork: Highly detailed portraits, commercial art, illustrations for publication and websites.
Proudly based in Hamilton, Ontario, artist Jay Sese looks forward to creating something for you.
Jay Sese is proud to be the official caricature artist of the Hamilton Tiger Cats CFL football team.  He loves the electric atmosphere of Tim Horton's Field and feeds off the energy of the crowds: the more noise, the better!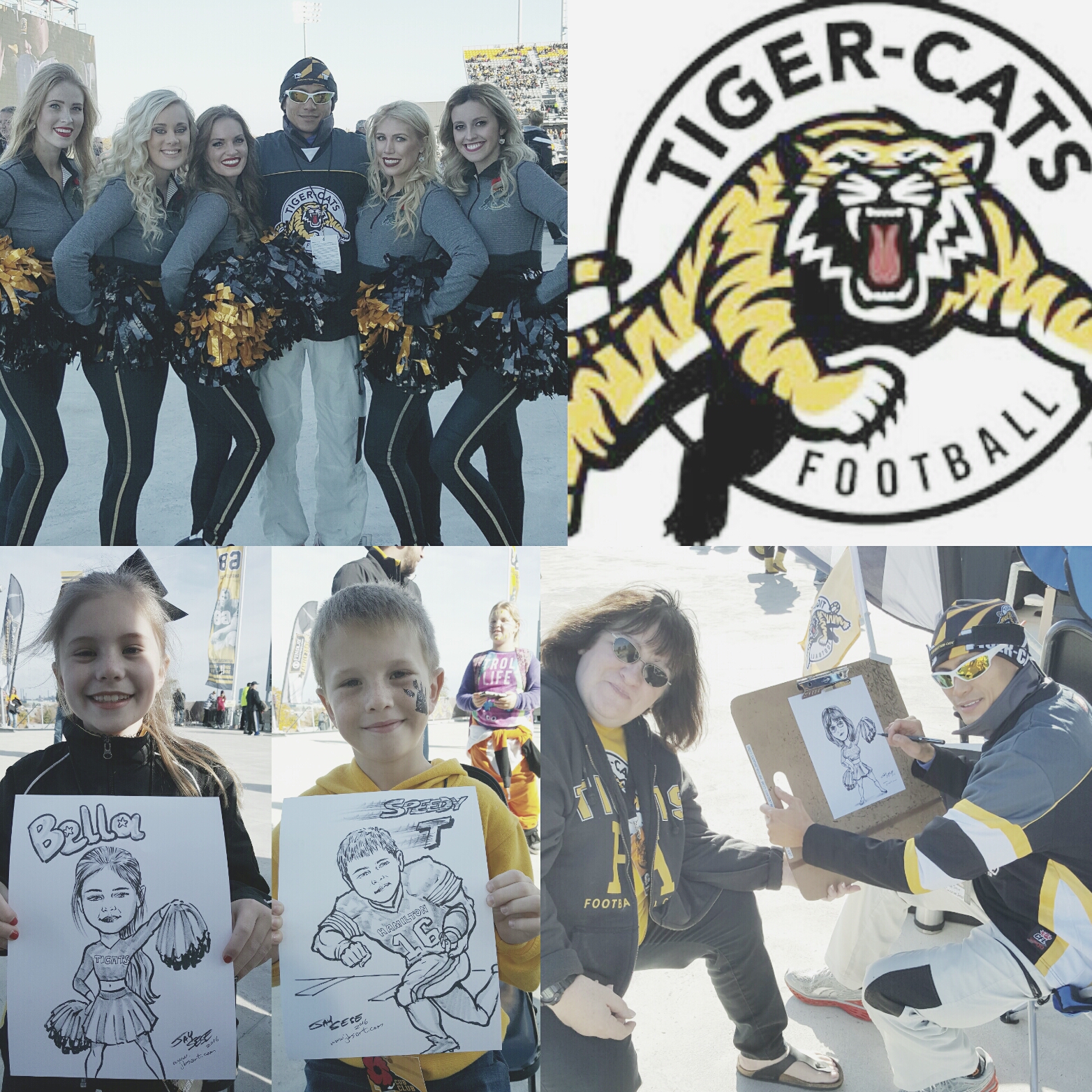 "Thanks so much for all the great work you've done up in our Findlay Family Zone this season!"
–Shelby Vilneff, Hamilton Ti-Cats

Jay has appeared several times on Slice T.V.'s "Four Weddings Canada." His work has appeared in yearbooks and magazines and has been displayed at McMaster University, Mohawk College and in Hamilton's City Hall. Awards include Board of Governors' Drawing Award and Co-op Mural Award.
"Jay, thank you so much for all your work at our wedding!!  The caricatures were
amaaazing and, beyond that, you were my favourite person I dealt with during
the wedding process.  It's one thing to be so talented, but you were so professional
and considerate.  You flattered everyone with your drawings and I can't
thank you enough."
–Erin & Jason Galbraith, St. Thomas, ON
Portrait specialist
Jay can illustrate anything, but specializes in portraiture using pen, pencil, coloured markers and acrylic paint.
Upcoming Events:
***Saturday, May 4, 2019: Jay will be drawing glamour portraits for Estee Lauder customers at the Bay in Lime Ridge Mall, Hamilton from 6:00pm-9:00pm.

***March 23, 2019: Jay will be drawing free portraits at the Toronto Marlies game at the Coca-Cola Coliseum, from 4:00am-6:00pm.  The first 5,000 fans receive a free Garret Sparks bobblehead toy!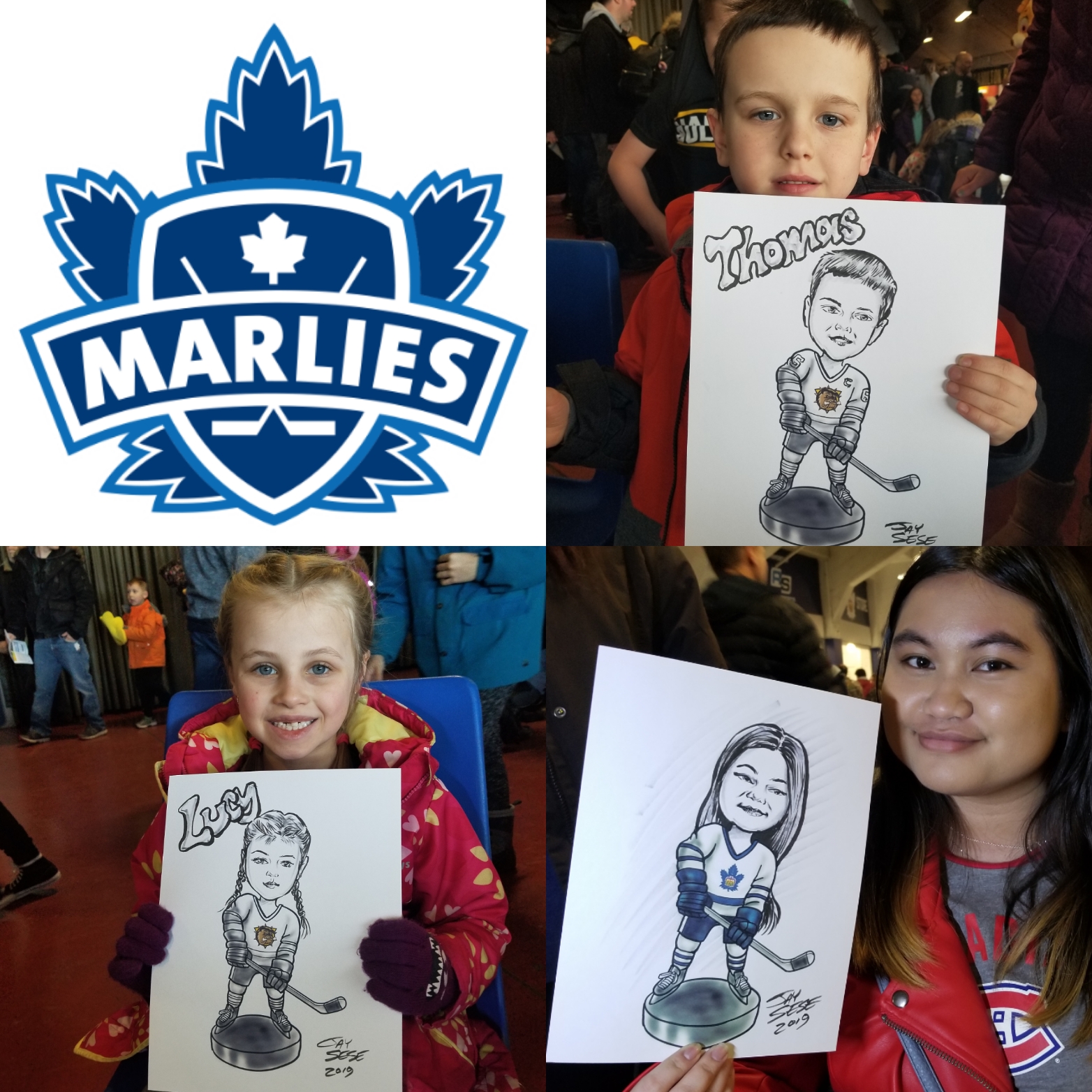 ***January 19 & 20, 2019: Jay will be working with the fine folks at Solepower Productions, and drawing live digital portraits at the Blue Jays Winterfest at Rogers Centre, from 10:00am-5:00pm.  A great way to kick off the upcoming baseball season with an exciting new team!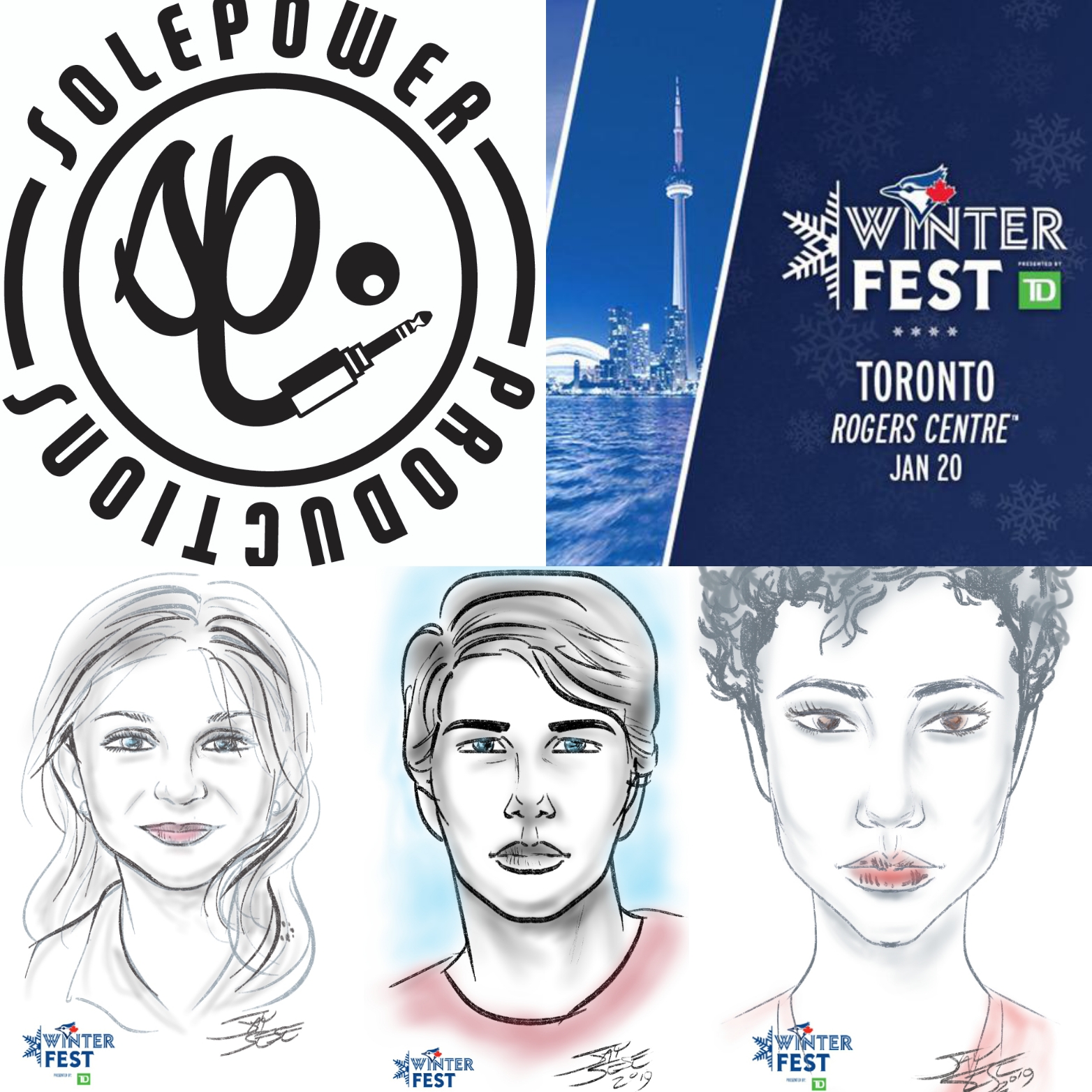 HERE ARE SOME OF THE ARTIST'S CORPORATE CLIENTS…